It's time to begin a journey of health & vitality and it starts with discovering your essentials.

This struggle affects our health, happiness, and satisfaction which then ripples out into all areas of life.
This struggle affects everything and yet, it persists.
Essential Health is a 100-day journey of discovery to reveal your personal essentials: the non-negotiable thoughts + feelings necessary to feel good in mind, body and soul, and the essential practices to keep you feeling alive and vital.
Ask yourself this question...
What does your body most need from you?
If you said something like 'what, huh, I don't know' - know this - you are not alone.
Beginning January 5, we will journey together with one purpose...
To restore a sense of well-being, connection and love to the most important relationship - the one you have with your SELF.
JOIN US FOR THE 100 DAY PROMISE:
You probably think this is about self-care.
Because let's face it, advice on self-care is everywhere - as if it's the only solution.
It's not.
Essential Health is not about more mani/pedis and massages (although I love them).
It's about choosing to create a new relationship with your body, and ultimately, your health.
Imagine that for a moment...
What would it look like, sound like, and feel like to really feel good in health and body?
Planning to schedule more self-care isn't the same as caring for yourself.
Connecting with what your body most needs doesn't happen in today's busy and distracted lifestyles.
And so, we try lots of things that make no difference.
I know because I've been there.
For much of my life, I've taken my relationship with my health and my body for granted, often choosing to focus on my intellect and what I can accomplish.
I've also heard the same or similar experiences from most of my clients at some point in our conversations.
Which isn't surprising when you consider how brainwashed and lied to we've been.
From make-up and fashion to health and wellness, there are billion-dollar industries that thrive on making women feel bad about themselves.
What if instead of feeling bad, you now make a conscious decision to discover what your body needs from you in order to heal and even, thrive?
Can you imagine?
What if the greatest relationship you will ever have in life is the one you have with your very own body?
January 5 - April 13, 2020
The 100 Day Promise is a practice that guides you through the process of change in an in-depth and soulful way.
Based on years of coaching experience and the latest research on habit change, the 100 Day Promise shows you the path to real, sustainable change.
Research from The European Journal of Social Psychology suggests that although the average length of time needed to form a habit is 66 days, it varies between 18 to 254 days.
Which is why we practice for 100 days each time.
The 100 Day Promise isn't about uprooting your life or changing everything at once. It's about creating a new future, and that takes showing up for yourself in a new way.
The 100 Day Promise takes your commitment.
As a Master Coach who's studied human potential since 1997, I know firsthand what it takes to get through life's challenges in order to create a life you love.
I know because I've gone through some dark times myself, and I promised myself I would do whatever it took to feel better.
With over twenty years of experience and diverse training, I bring a real-world, real-results approach to the program.
I've conducted research in the fields of neuroscience, habit development, the cycle of change, and positive psychology. I took what I learned and created the 100 Day Promise - a program designed to support sustainable, long-term changes.
For Essential Health, I will be even more personally involved as I made a commitment to myself a few months ago to put myself and my health first. Together, we can reclaim our health and vitality.
Lastly, I've learned I can't do it alone and neither can you so I've invited two amazing women (and friends!) - each knowledgeable in their fields related to health and wellness - to help you grow and thrive.

Let me introduce my team for this Promise...
For this session of the 100 Day Promise, I am delighted to welcome two women I've come to know and love, both of them passionate about empowering women in regards to health and well-being.
They each bring their unique skills and experience to the program and I'm excited to have them supporting this 100 Day Promise.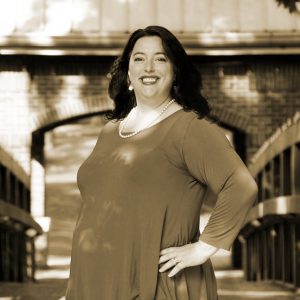 Stacey Bruce
Stacey is a certified Life + Health Coach, working towards certification in Susan Hyatt's BARE method of coaching. 
Her goal as a coach is to empower women to trust themselves, in heart and body, so they can live the bold, passionate life they desire.
Jeanie Witcraft Shiau
Jeanie is a licensed mental health professional who is interested in all the ways we can support our physical and mental health as individuals and in community.
Her particular interests are in the areas of socialization around sleep, nutrition, and movement.  
How does the 100 Day Promise work?
It's simpler than you might think...
Every day, for 100 days, you'll see a prompt in our private Facebook group.
Questions and prompts to get you thinking and feeling in a new way. Ideally, you'll check in every morning and take the prompt into your day. Then come back later in the day to share your insights. The intention is to plant new seeds that will, over time, interrupt your old familiar patterns.
Let's set up the week with a Livestream to keep you on track and moving forward.
We'll go deeper with the prompts, set the tone for the week and check-in to see how you're doing. There will be so much support you may cry tears of joy and hopefully, laugh at my sometimes wacky sense of humour!
Say hello to a week of white space!
You'll have a week every month to catch up, go deeper and do the necessary work of integration. There will be no calls, livestreams or worksheets during this time; only the daily prompts.
Let's meet on ZOOM for 75 minutes.
Some teaching, lots of check-ins, support and coaching.
THE BEST FACEBOOK GROUP ON THE INTERNET
Yes, it's true, this community is like no other. 
This is where it all happens: Livestreams, daily prompts, recordings and worksheets; everything shared in our private group. It's where you'll connect with amazing people just like you who are committed to a new relationship with themselves. Imagine that!
I've done a couple of these with Sandi Amorim and I'm always blown away by her love, commitment, insight and truth-telling fierceness. If you want something (anything) to change in your life, do the 100 Day Promise.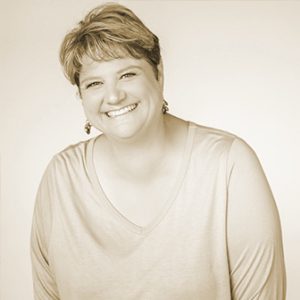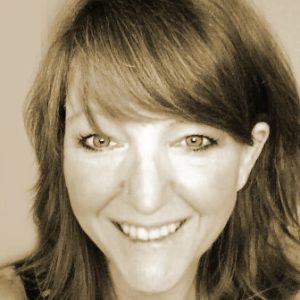 You should only sign up for this program if you're serious about launching real change in your life. Day by day it might not seem like much but over time? Radical. Be careful what you promise because–if you do the daily work–you'll totally get it. In a phrase, life-changing.
More than a program, the 100 Day Promise: Essential Health is an opportunity to:
change your inner world (mindset) to change your outer world (your health)
clear the limiting beliefs you may have about what's possible for you and your body
develop and follow through with practices to feel good in your skin
create sustainable change from the inside out

Right now, you might feel... excited, anxious or somewhere in between.
Wherever you are, you're in the right place because any time is the right time to make your health and well-being a priority.
Essential Health is designed to help you confront your pre-existing notions about your body and your health with curiousity and love.
We're not here to pass judgment on how you got here - we're here to help you create a new relationship with your health so that you can enjoy the present and create a new future.
This is what we're here for, together for 100 days.
Essential Health is a natural outcome.
It's natural when you're willing to show up, tell the truth and do the work.
There is no magic pill, and no amount of staring at your vision board will make a difference if you're not committed.
In previous rounds of the 100 Day Promise we covered a lot of ground: self-love, well-being, abundance, self-compassion and money.
This January we're going to turn our attention to one of the most important topics of all.
You for you.
Your relationship with yourself, your body and your health.
When you join Essential Health, you'll be invited to go all in and devote yourself to how you most want to feel in your body.

Imagine yourself at the end of April 2020 looking back…
Who did you become?
How did  your health change?
How did your relationship with your body transform?
What positive changes have taken place?
How you answer these questions will determine the future you create in Essential Health.
The good news is, you don't have to face this challenge on your own.
You'll have a master coach with over twenty years experience, an amazing community and the kind of support you need to take daily, consistent action that will create the future you desire.
100 days of coaching, strategies and support from me + my team
Daily prompts to focus your energy so you can make small changes
Weekly Livestreams to inspire new actions
Monthly calls to offer support and coaching (dates + times upon registration)
Worksheets, exercises and recordings to keep you on track
Private Facebook group for support, encouragement and accountability
E-book of Amazon bestseller, The 100 Day Promise: A Guide to Changing from the Inside Out
100 Day Promise: Essential Health BONUSES!
Getting to the Core: a workshop to clarify your core values + desired feelings (value: $350)
Refresh Your Body and Mind: a yoga nidra recording from Camellia Rumball for your body to deeply rest and restore
First 10 people to register will receive Susan Hyatt's BARE deck (value $30)
First 50 people will receive a wrist mala from Camellia Rumball (value $25)
GUEST EXPERTS sharing their wisdom including:

Susan Hyatt, Master Certified Coach + Author of BARE
Erez Avramov, Resiliency Expert + Metabolic Balance Coach
What will you have after the 100 day focus on Essential Health?
The momentum and energy to carry you through 2020 and a new relationship with your physical self (body and health).
The confidence that comes from knowing you can trust yourself to make and keep a life-changing commitment.
The knowledge that you can show up for yourself again and again.
Most of all, you'll have the freedom to embrace feeling good in a new and more meaningful way.
Imagine 100 days devoted to...
developing a new way of showing up for yourself
developing a new way of showing up for yourself
discovering what your body wants and needs from you
deepening your devotion to feeling good
Together, we'll create a future where you feel deeply aligned with your essential non-negotiables and in tune with a new experience of health.
The 100 Day Promise took me on a journey, to a place where I never thought it possible to go to be quite honest. It helped me to not only shed more light on a painful topic, but a bit at a time each day by showing up and doing simple, but yet deep work, what I experienced was more and more light shining through until I felt a breakthrough happen. I highly recommend the 100 Day Promise. You will see results just by showing up!!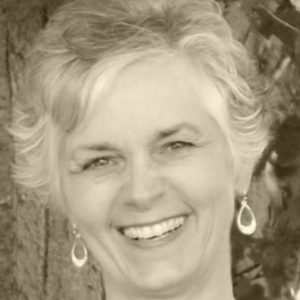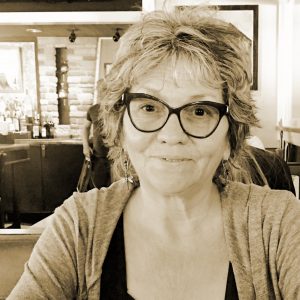 The 100 Day Promise is a program like no other I've ever encountered. It's not fast paced or shiny; it's genius and magic in its simplicity. Sandi opened my eyes to the possibility that you can succeed without so much striving and struggle.
I know that you've spent enough time, energy and resources on New Year's resolutions.
Your desire to change is clear.
And still, you're tired and frustrated by the disappointing results.
It's time to put yourself first in a whole new way.
You won't find a coach with as much training and passion to help you create the change you want in your life. With over twenty years of experience helping people create sustainable change, I have a proven track record with the 100 Day Promise.
Did you know that over 50% of participants return to work on other areas of their lives after going through one session of the program? 
Can you really afford another year of frustration and post-resolution disappointment?
If your answer is 'no', join me for the 100 Day Promise: Essential Health and take the first step to real and effective change.
You deserve to feel good in a way that aligns your mind, body and soul.
Before starting the 100 Day Promise, I had shut myself down and wasn't in touch with my feelings. This program has allowed me space to gently get back in touch with myself. I have come to many realizations through this work, including an incredible amount of self-imposed struggle that I have now let go of. I think it's the slow, gentle nature of the work that is most helpful and powerful.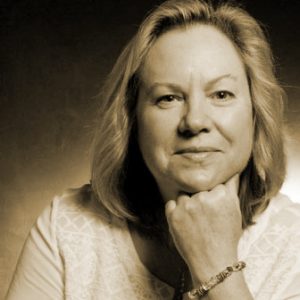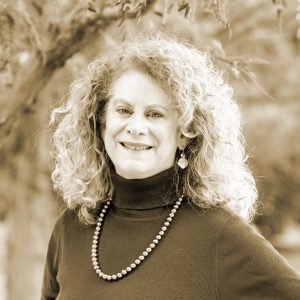 Sandi has developed a power-packed formula for kicking our deep desires into high gear. I love her approach to fueling positive changes in our lives through harnessing the support of community, daily provocative prompts, and inspiring content. Her wisdom, candor, and loving accessibility are a rare gift and a continued source of blessing and growth.
Frequently Asked Questions
Will you offer this program again?

The 100 Day Promise runs twice a year: January + August.
What technology do I need to use the course content?
You will need:
Internet access
A computer, tablet or smartphone
Something to listen to audio recordings
How long does it take to complete the program?
Is this a trick question? Kidding, but it's funny that someone asks me every time!
The 100 Day Promise lasts one hundred days.
What if I can't keep up, fall behind or don't keep my word, etc.?

You can't fall behind because the practice begins newly each day.
Do I have to participate in the Facebook group?
Yes, but only if you want to get the most of the program! The group has proven to be the heart and soul of the Promise, and members who actively engage tend to have a much richer experience AND more sustainable outcomes.
Can I change my mind and get a refund?
Short answer: NO.
Long answer: Please read the entire page carefully before you register to make sure the 100 Day Promise is for you. The program is based on research, science, case studies and experience and requires that you show up and do the work. As such, we can not guarantee your results.
YOU CAN HAVE THE PAIN OF DISCOMFORT OR THE PAIN OF REGRET. CHOOSE. 
THE FUTURE YOU WANT DEPENDS ON IT.
Sandi Amorim is a Master Coach, creator and author of The 100 Day Promise, and founder of the Created Life Mastermind. She has spent twenty years studying what makes us tick, what keeps us stuck and most importantly, what helps us thrive.
A Master Coach, Sandi is trained in Solution Focused Coaching, Neuro-Linguistic Programming (NLP), PSYCH-K, and Accelerated Evolution which means she has a diverse and magical toolkit to help you get unstuck. 
After an intense wake-up call at forty-nine, she made a promise to herself to create and live a life she loved. She now helps women reclaim their freedom and power to create. 
As a coach and facilitator, she has worked with hundreds of women one-on-one, as well as group formats, online programs, live workshops and international retreats.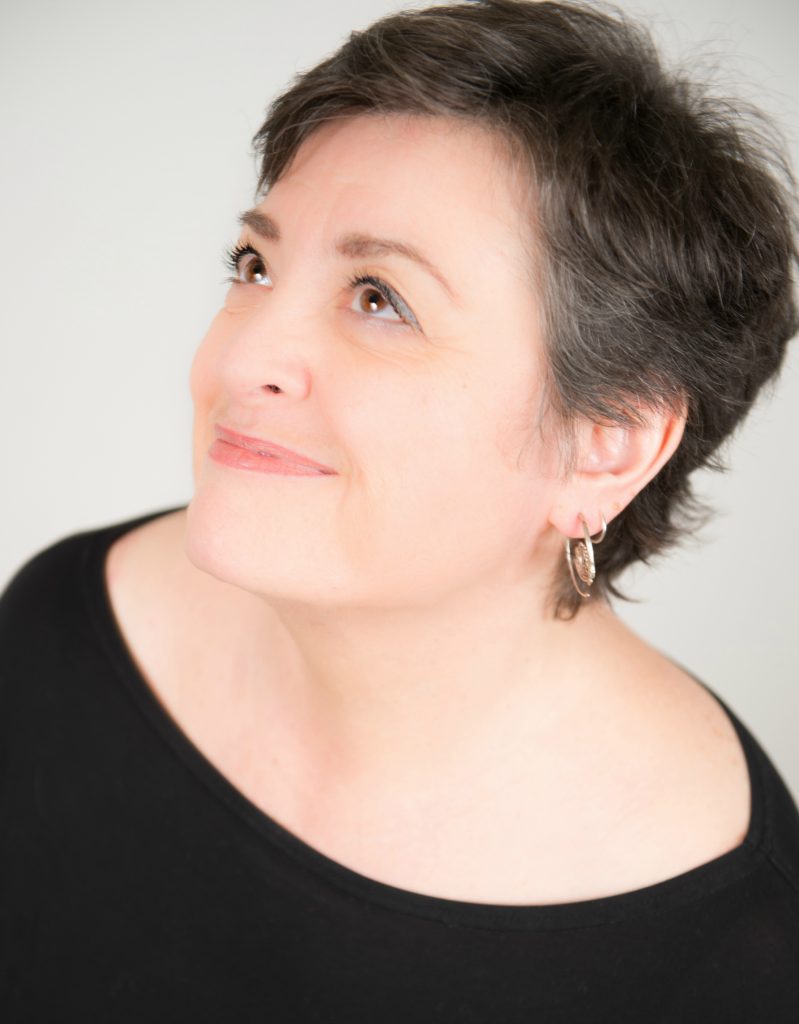 IMAGINE WHO YOU'LL BE AFTER 100 DAYS...
Copyright © 2020 Sandi Amorim